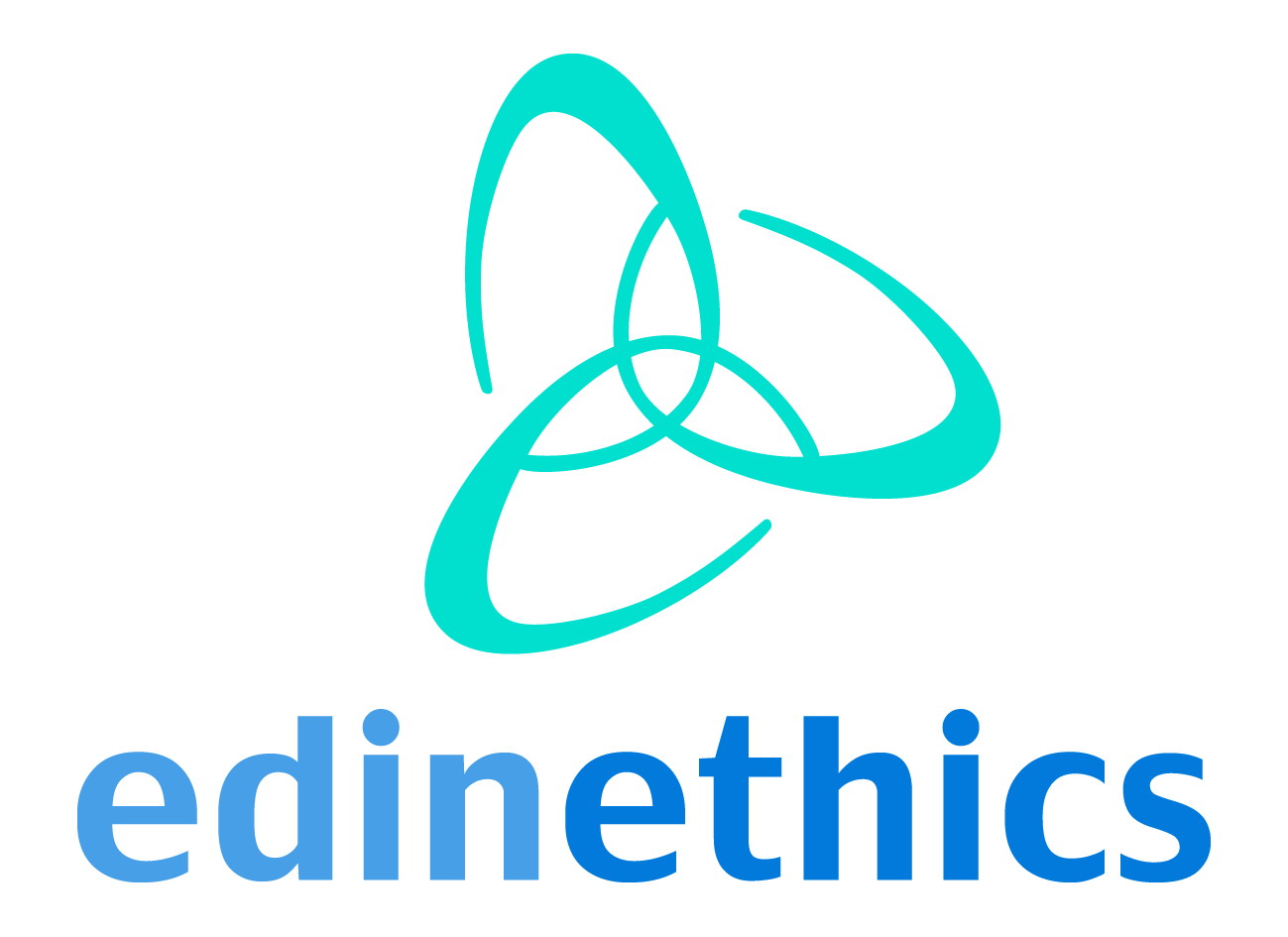 ethics in science and technology
Edinethics Ltd
11/6 Dundonald Street
Edinburgh EH3 6RZ
Tel: +44 (0)8456 444937
Email: info@edinethics.co.uk
Web: www.edinethics.co.uk
Edinethics Ltd is an independent consultancy set up in May 2007 to provide technically informed and balanced assessments of ethical and social issues in current and future technologies.
Edinethics offers a unique expertise in an extensive range of subjects in human and non-human biotechnology, nanotechnology, energy and environment. Its Managing Director, Dr Donald Bruce, is a recognised expert in many of these fields, and was formerly director of the Society, Religion and Technology Project SRT of the Church of Scotland from 1992-2007.
Edinethics seeks to be a respected voice in relevant areas of policy making, regulation and opinion forming, nationally, in Europe and the wider global context. This website not only tells you about our current work but we invite you to explore useful briefing material giving informed opinion and on a wide range issues, which we will be adding to this site.
Current Issues:
Nanomedicine The scope of medicine is being widened by advances made in Nanotechnologies, the capability which scientists are developing to handle matter at ultra-small scales, right down to the level of atoms and molecules, like the constituents living cells. Nano-sized particles have the potential to show up where cancerous or diseased cells are, and to carry a drug to those affected cells a suitable pharmaceutic drug, with a lot less risk of side effects. It could be used to show the first signs of a disease long before physical symptoms are normally seen. But it also raises ethical and social questions, which need to be addressed alongside the technologies. Edinethics is providing ethical support to medical researchers in the European Commission FP7 NanoAthero project, which is using nanoparticles as the basis to develop clinical methods to detect, and hopefully treat, atherosclerosis, which is a major cause of heart attacks and strokes worldwide.
Stem Cells Should we use embryonic stem cells to research therapies for degenerative diseases and treatments for serious injuries? Should we also use them to test future pharmaceutical drugs for toxicity instead of using animals? Do we even need to continue with embryonic stem cells if we can use induced pluripotent cells (iPS) instead? Should we derive sperm from stem cells? Explore some of these complex issues in our Stem Cells pages .
We have also created 2 Democs card games to help people explore the issues in small groups.
Cloning :Although cloning is not the hot issue it was in the 1990's applications from Roslin's ground-breaking research continue.
Human Enhancement : Should humans be made stronger, smarter, longer-lived, etc....? For more, see our Human Enhancement pages. In the EC ETHENTECH Project Edinethics explored one of the most challenging issues of our times, and we invite you to explore the issues yourself with the aid of two specially created tools : A Democs card game for small groups, and an OpenUp! argument map for individual use.
Synthetic Biology is a relatively new field of technology which raises important ethical issues. For more see our Synthetic Biology pages Do you want to know what people are thinking about synthetic biology? Download the report of the first results Playing Games Democs to Explore Synthetic Biology (pdf file)
Democs Card Games : Involving you
Do you want to explore these issues for yourself? Edinethics has been working with the New Economics Foundation for many years, to create Democs card games to help people understand what these new areas of technology are about, and to think about their wider implications. See our pages on Democs Card Games. Send off for a game or download it (it's free) and play it with your friends. On this website you can download games on Stem Cells to Test Medicines for Toxicity (EC ESNATS Project), Human Enhancement (EC ETHENTECH Project), Synthetic Biology (pdf files) (for Genomics Forum) and Bioenergy (for the Biotechnology and Biological Sciences Research Council). We also hope to have a newly updated game on genetically modified crops soon.
Edinethics Ltd., Scottish Registered Company 323601
Managing Director : Dr Donald Bruce PhD (Chem), PhD (Theol), BSc, DipTh, FRSA
Company Secretary : Dr Ann Bruce PhD, MSc, BSc
Our Areas of Work
Energy Policy
Sustainable Living
Risk and Ethics
Patenting and Ethics